Cantilan Bank
A Trailblazer in Rural Banking
As featured in
Peplink
As the very first bank in the Philippines to use a cloud-based core banking technology, it's no secret Cantilan Bank has successfully positioned itself at the front and center of digitisation in banking. Just recently, the bank has achieved another significant first – establishing a secure cloud based connectivity to Bancnet, the country's single ATM switch operator. When doing so, Cantilan Bank had one objective , to elevate the quality of rural banking in the Philippines and to promote financial inclusion, they achieved just that.
Challenges
Dependent on an expensive IP/VPN network with no redundancy across the 46 branches in 12 provinces.
Inability to manage efficiently and effectively IP/VPN router which also meant they suffered with limited bandwidth and speed across other branches accessing their network.
Meet BancNet's standard network security requirement
Eliminate single point of failure
Address latency issues
The Solution
In order to improve their services, they recognized the need to invest in their network connectivity since many of their branches are not online and the inability to even send a text message inside of their building, was a sign something had to change.
Working with NextLogic Distribution to address connectivity issues Ms. Tanya Hotchkiss, Executive Vice President of Cantilan Bank led the deployment of SD-WAN connections between cloud servers and physical SD-WAN across all their 46 branches.
This setup allows faster access to applications using combined bandwidth as well as ensuring session persistence which maintains session integrity even when WAN connection breaks. Unlike traditional WANs, SD-WAN delivers increased network agility and cost reduction providing unbreakable connection and unmatched deployment flexibility.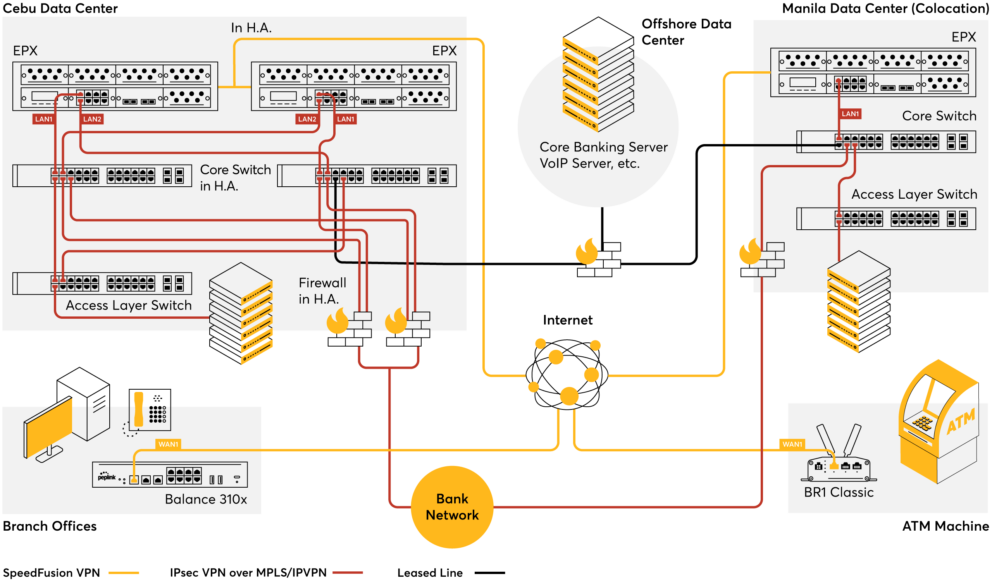 The Result
Cantilan Bank has achieved this new milestone as the pioneer in taking cloud-based banking to the next level by establishing cloud-based SD-WAN to ensure secure connectivity to their cloud based Saas and successfully connecting it to the BancNet network. The Bank has now been enjoying the full benefit of SD-WAN in supporting their banking operations and their overall digital journey. They have now taken on another challenge of extending SD-WAN to the cloud to address their cloud banking challenges. It must be recognised that, digitisation is now touching more economic sectors worldwide, and firms are already realising the need to take advantage of new technologies and processes to serve the changing needs of their clients and preserve the relevance of their products and services.